Posted by F. Saleh on Jul 24th 2019
Learning Music, Building Confidence, Having Fun!
From afterschool clubs to a dedicated curriculum, the role of the ukulele in our schools is expanding every year. Kala is proud to make a variety of models that continue to be embraced by educational programs all throughout the country.
Let's get to know them!
THE WATERMAN®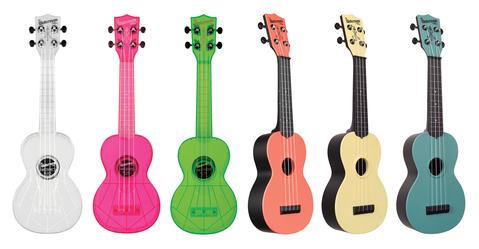 Light, economical, and truly versatile, there are so many reasons why The Waterman is our reigning champ in schools, summer camps, outdoor clubs. They can be dropped, rinsed, scrubbed, and strummed with ease! Bundled with a custom tote, The Waterman is ideal for large groups of younger players. Tested for ages 3+
Grades Pre K - 6
Colorful
Durable
Easy to Clean


MAKALA® SHARK & DOLPHIN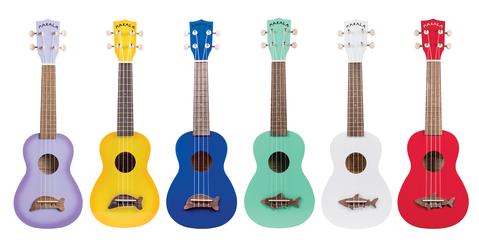 Stepping up to a walnut fretboard and bridge, The Makala Shark and Makala Dolphin give you plenty of value with an even wider selection of colors and styles. While they can't go for a swim, the thick finish on both models allow for them to be routinely disinfected and wiped down. Give your students a clean and colorful experience with their very first wooden instrument! Tested for ages 3+
Grades K - 8
Colorful
Projection & Sound
Easy to Clean
MAKALA® CLASSIC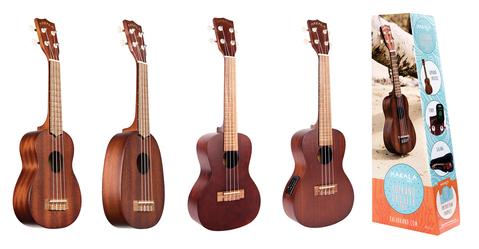 The Makala Classic offers that classic island tone and look, plain & simple. With a satin Mahogany finish, this series still keeps costs low while providing a more uniform look for the big concert and recital. The Makala Classic line offers our greatest variety of shapes and sizes, including models with EQ for amplified play.
Grades 3 - 12
Projection & Sound
Natural Look
Size Variety
Extra Credit!
Designed with learning in mind, the following three models each have their own unique approach to music education. Make no mistake, they deserve your attention too!
KALA LEARN TO PLAY COLOR CHORD UKULELE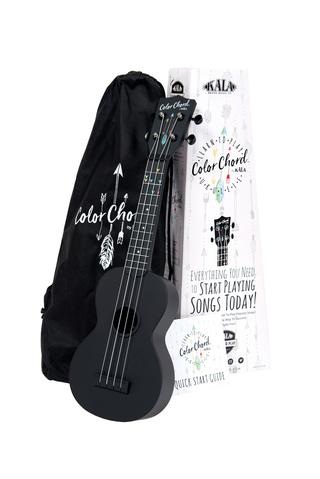 With the body of a Waterman ukulele, the Kala Learn To Play Color Chord series was created to assist with early chord education for both visual and tactile learners. The wonderfully talented Emily Arrow will be your guide through the Color Chord experience!
KALA LEARN TO PLAY UKULELE STARTER KIT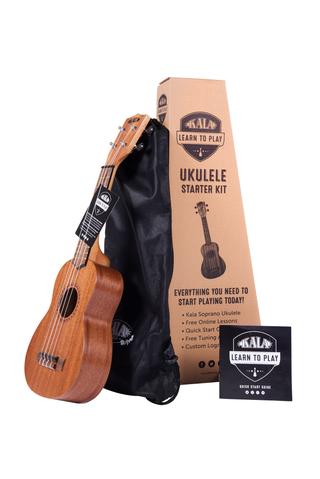 Complete with a Satin Mahogany soprano ukulele, a quick start guide, a custom tote, and free online lessons, the Kala Learn To Play Ukulele Starter Kit is the perfect all-around bundle for a small group or adult learners.